I left Rosendale over a week ago after a wonderful six weeks and Women's Studio Workshop have written a great blog post about the work I made during my residency there. Here it is.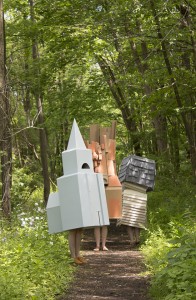 Next Friday I will be unveiling a new cake work at 38b in Peckham along with architectural-themed cocktails. There will be a discussion on Saturday afternoon, which will be broadcast live on Radio Anti. Details are as follows:
Emily Speed Model Village?
Opening party Friday 19 June 6-9pm 
Exhibition continues: Saturday 20 June 12-4pm & Sunday 21 June 12-6pm
Emily Speed's interests lie in the connections between people and buildings, and the physical relationship of the body to architecture. For her exhibition at 38b, Emily considers the significance of bombastic large-scale city planning on a personal scale in the domestic. Constructing a unique architectural model entirely from cake, Emily invites visitors to indulge in shaping the model city to question the role of planners and inhabitants, of those that decide and those that occupy.
Model Village? Planners and inhabitants
Saturday 20 June 4.30pm
Join us for an afternoon of town planning over cake led by Emily Speed and Eva Rowson, to discuss the roles architects, planners, and inhabitants play in shaping our buildings and village-town-city-scapes.
Spaces are limited. Please email info@38bprojects.com to bag your place.