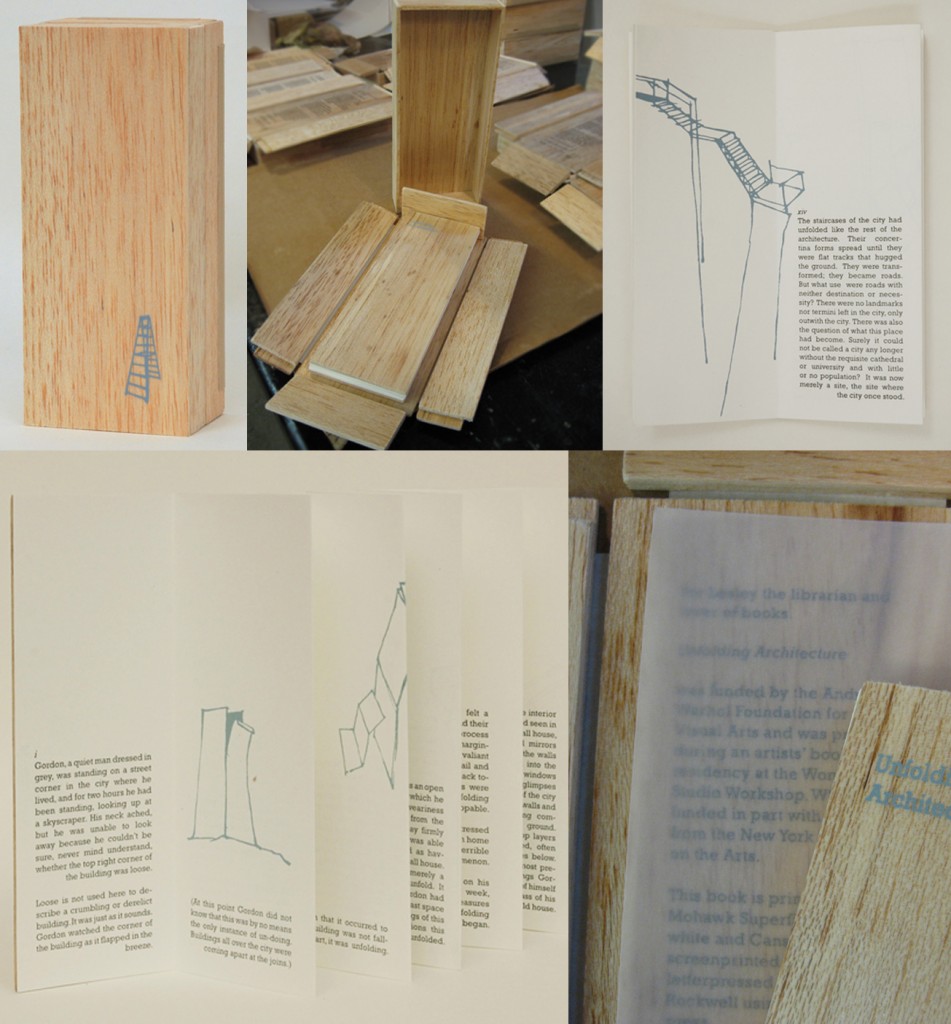 I just found out that the Library of Congress in Washington is going to be a repository for all books published by Women's Studio Workshop in New York. I published 'Unfolding Architecture' with them in 2007 and I am still very proud of it, and I have fantastic memories of my time there.
The book is still available for the bargain price of $200 from their website (7 weeks of hard graft letter-pressing and screen-printing went into making them!).
I should also mention that my very talented friend, artist Rose Smith, is currently there making a new book work at the moment – can't wait to see it!