TERRA COTTA contains short texts contributed by Ayo Akingbade, Emma Bolland, Holly Davey, Bethan Lloyd Worthington, Elizabeth Murphy, Emily Speed, Sarah Tripp, Eley Williams and Susannah Worth.
You can buy a copy here – they are on sale for the advance copy price of £7 for a short time and will cst £10 full price.
https://emilyspeed.bigcartel.com/product/terra-cotta
PLEASE NOTE: Books will be not be posted out until Monday 29th April.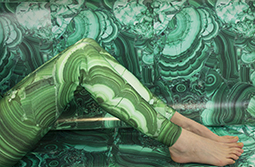 Perfect binding with foil blocked cover, 13 x 17cm, 70 pages.
ISBN 978-1-5272-3992-
TERRA COTTA began through a process of reflection on my work from the last few years, particularly following the Derek Hill Fellowship at the British School at Rome. I made an open invitation to the contributors (in whose work I also saw women, motherhood, community, architecture, food, nurture, among other things) to respond to:
TERRA COTTA as the material that serves to bind the thoughts and ideas together. Terracotta as part of the ground, as a container or vessel, as a protective material, as cladding, as a transformed material, as a colour and as something that is both fragile and strong at the same time.
Beyond terracotta, the themes I have been working around include: Architecture, power, the body, skin, façades, cladding, women, communities (of women) consuming, decaying, control, making, building and inhabiting. Rome itself has been so important for all kinds of reasons, hence the Italian title. Incidentally, Cotta also means a kind of religious garment and to have a crush. Terra is land. Cotta here also means cooked of course, like a panna cotta. Cooked Land?