I left Linz last week, after a great six weeks in the studio at the Salzamt. For the final exhibition 'Expand, Explore, Expose' I made a cake. This cake (a battenberg) was also a copy of the wooden model made for Hitler by Albert Speer, of the new Führermuseum (a place for the art collection mainly plundered by the Nazis). The original photograph shown here is of the new plan for Linz, part of Hitler's new masterplan-cities for Germany.
I was interested in how the architectural model can be a very powerful object, in that they contain a lot of potential and the transformation of scale allows people to imagine themselves into this other reality very easily.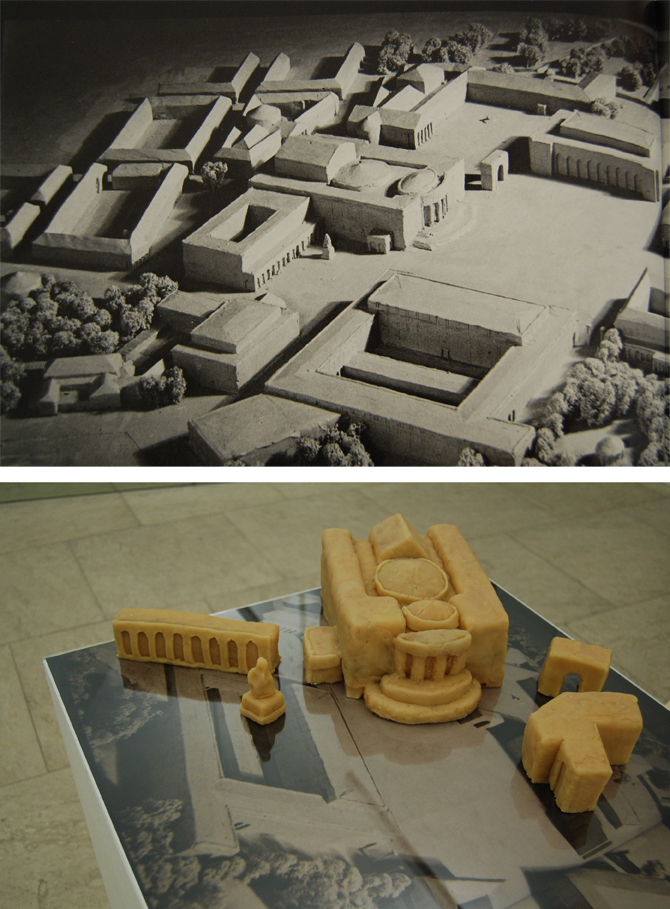 Happily the audience were eager to destroy this model of a narrowly-escaped plan and it disappeared within an hour.