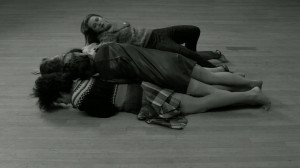 Yes I do. And if you're in Edinburgh this Wednesday 7th August, you should come along to a film club night Elizabeth Murphy and I have put together for Edinburgh Art Festival at New Media Scotland. I did a commission for the festival last year (Human Castle) so I am really pleased to be a tiny bit involved again
'I Like The Way You Move' is an evening of film and performance featuring – Romany Dear, Andrew Gannon, Candice Jacobs, Serena Korda, Jen Liu, Lucy Pawlak and Catherine Payton. They are all BRILLIANT.
Murphy and Speed have selected the programme after ongoing conversations about their shared excitement when melodrama, slapstick, dance, hysteria and glamour are integrated into contemporary practice.
EAF Film Club is supported by New Media Scotland and The National Lottery through Creative Scotland. TICKETS HERE