I'm so pleased that the work I made in Texas back in October is going to get an outing at Exeter Phoenix in January.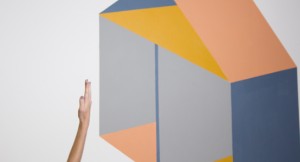 EMILY SPEED – BODY BUILDERS
Fri 20 Jan 2017 – Sat 04 Mar 2017 | Gallery open from 10am-5.30pm daily (excluding Sundays) | free
Here's some more info:
The exhibition is the first UK showing of new works that include Body Builders (2016) a video work commissioned by Fort Worth Contemporary Arts in Texas, (USA), which focuses on the relationship between the body and ancient classical architectural forms.
Themes that circle power, gender, status and the symbolic meaning and language of architecture are reflected upon and explored through the abstract narrative of her film. Her costumed protagonists, performed by choreographed dancers, are suggestive of ancient Greek Caryatids (female figures carved in stone that served as architecturally supporting columns) who are liberated here from their traditional weight-bearing, static roles.
Elsewhere in the exhibition, sculptures and wall drawings reference classical architectural forms, including structures that serve as hybrid architectural furniture and suggest a fluid, performative, even ritualistic space of interaction and exchange. Their shelves and niches function as a platform for the display of a series of small-scale clay models, which might suggest a soft remaking or reimagining of monumental stone buildings.
ASSOCIATED EVENTS
Artists Talk
Sat 11 Feb | 2pm | free 
Join the artist for a talk about her exhibition and wider practice.