Next week I will have some small works, some that date as far back as 2005, leaving the studio for the first time to be exhibited at Mrs Rick's Cupboard (thanks for the invitation Craig Fisher):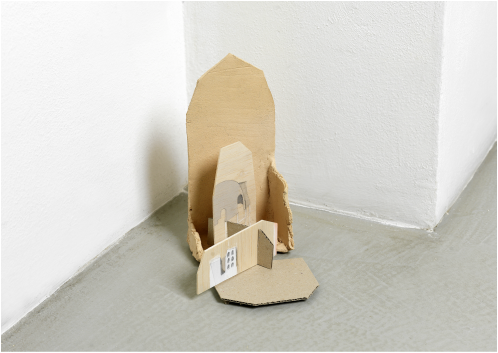 P.V: 12 February 2015 (7 – 9pm)
13 February – 26 March 2015    Open Friday 12-4pm
Mrs Rick's Cupboard is pleased to invite you to our next exhibition, 'Unbuilt Library' by Emily Speed.
Each model in the Unbuilt Library is a reading room designed for the reading of a specific book or text, with space for only one or very occasionally, two readers.  Speed is interested in the relationship between the body and architecture and the book/spaces featured in this library all make this connection and have been particularly influential on Speed's practice; literature is often a significant part of her research. The shape, materials and size of these intimate spaces are chosen according to the text itself, taking cues from the events, characters and tone. The models (or perhaps, unrealised sculptures) have been made over a long period of time, the earliest in 2007 and the most recent in 2015. 
The architectural model itself is also of great interest to Speed as a medium that presents an ideal; existing as pure potential. Models are delicate, yet symbolic of power, because they can be held and even destroyed by human hands (the city, literally in your grasp) and they also provide an unusual situation, where one can be fully outside of a space and see the whole.
Mrs Rick's Cupboard
33 Seely Road
Nottingham
NG7 1NU
United Kingdom