On Sunday 7th April, four acrobats will perform for around one hour in Castlefield Gallery, as an extension or further exploration of the film work in the exhibition. The exercises they perform will be a repetition of certain structures, because they cannot hold the shape for long, it will have to be built over and over again.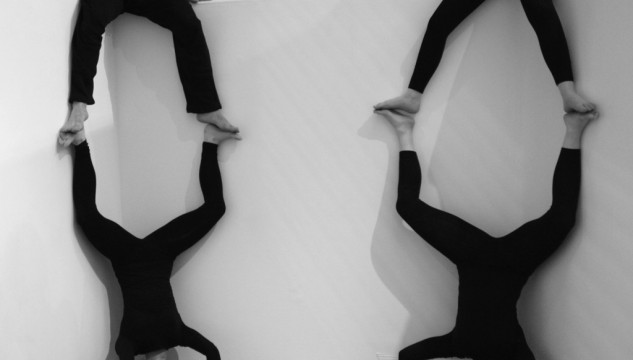 Visitors are welcome to drop in and out of the performance – expect weary acrobats by the end! More information about the event/location etc HERE
The exhibition with Hayley Newman has been reviewed in the April edition of Art Monthly by Martin Herbert.